BYE WEEK UPDATE | Sept. 3
After 3 straight games at home – Saskatchewan Roughriders may have run into their toughest opponent so far – the bye week!
Listen, some will argue either which way – that the bye week can HELP your team or HINDER. The question is, did the week off come at the best time for the Roughriders? Could this time off shake the momentum of a 3 and 0 record?
Let's see what fans had to say!
See what fans had to say for the bye week: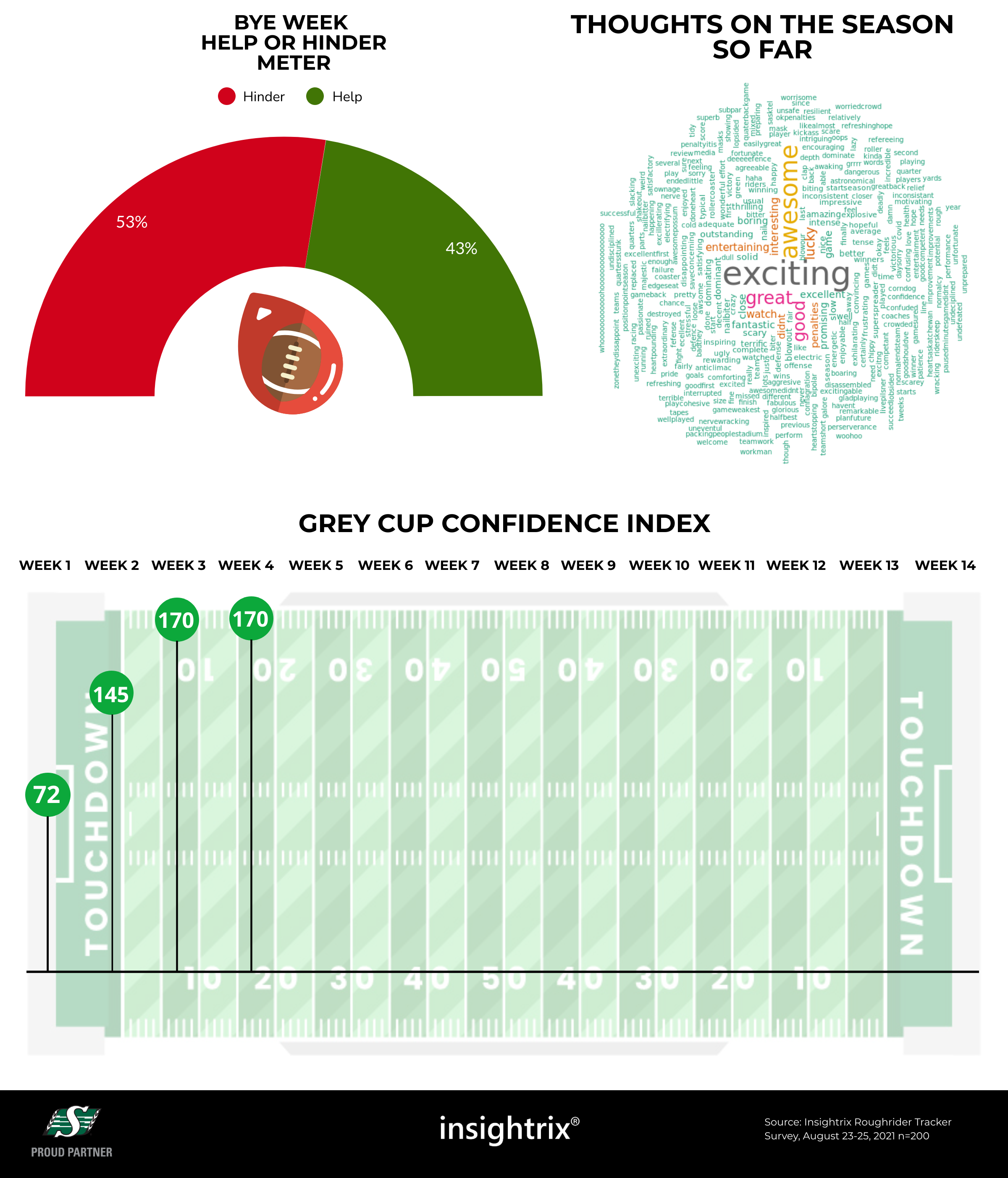 DON'T FORGET TO HEDGE YOUR BETS!
Join us each week for Hudson's Huddles! Each week, our Head of PupLick Relations – and his SaskWatch friends – help predict who will win the next Saskatchewan Roughrider game.