BYE WEEK EDITION: LAST CHANCE DANCE
Welcome to the Bye Week edition of Let's Go Riders, where we break down fans' thoughts after they had time to reflect after a week off from Rider Nation football.
Unfortunately, even with the time away from the Green and White, fans are still not entirely convinced that the Roughriders have what it takes this year. A few variables at play that still give our boys a shot at the Grey Cup.
Let's see what fans say about the Roughrider's season so far in our Week 16 (Bye Week Edition) Lets Go Riders Tracker infographic.
FANS WEIGH IN
This week, we asked Roughrider fans what they thought of the team's performance during the season. While fans feel the stress of a rollercoaster season, a good portion of fans agrees that the season has fallen short, with "mediocre," "disappointed," and "meh" being common words used to describe this season.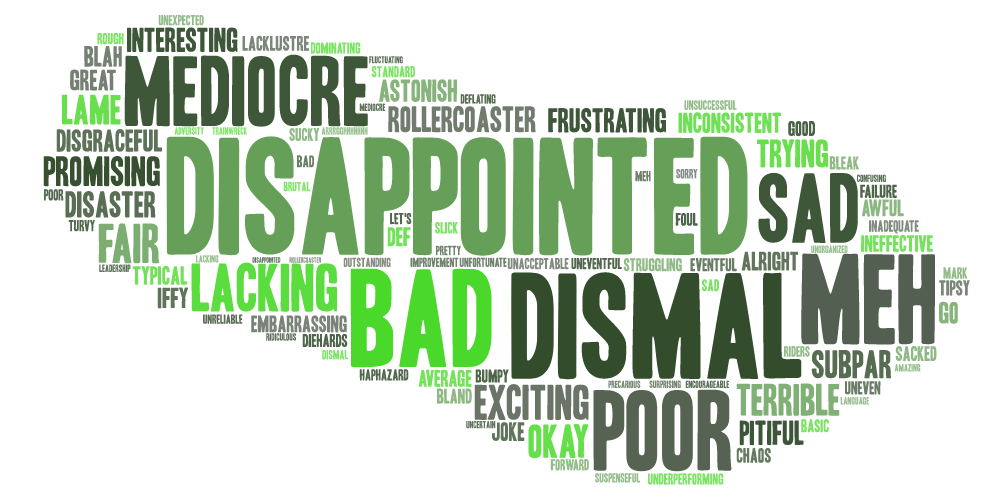 In terms of strengths so far this season, most surveyed said that the "offensive running game" (27%) and the D-line (22%) deserve all the praise!
Interestingly enough, Rider fans also say that the Rider offensive line (45%), the offensive passing game (29%), and all those penalties throughout the season (16%) were a contributor to some of the Riders' ongoing problems.