WEEK 12 | STAY COOL
After an abysmal loss to the BC Lions in Week 11, the Saskatchewan Roughriders were looking to redeem themselves. However, thanks to an impressive first half of football, the Roughriders stole the Week 12 win right out from under BC as the Green and White defeated the Rourke-less Lions 28 to 10.
The Roughriders take on the Winnipeg Blue Bombers in Week 12 this weekend in one of the year's biggest games – the Labour Day Classic. The question is – can the Roughriders find their way through another tough West Division team? Especially now that Coach Dickenson is sidelined with COVID-19?
FANS WEIGH IN
Fans had a more positive outlook concerning their Week 12 win, including that the game was "better," "exciting," and "improved." Rider Nation agrees that the D-line (39%) and special teams (23%) are why the Roughriders came out with a win.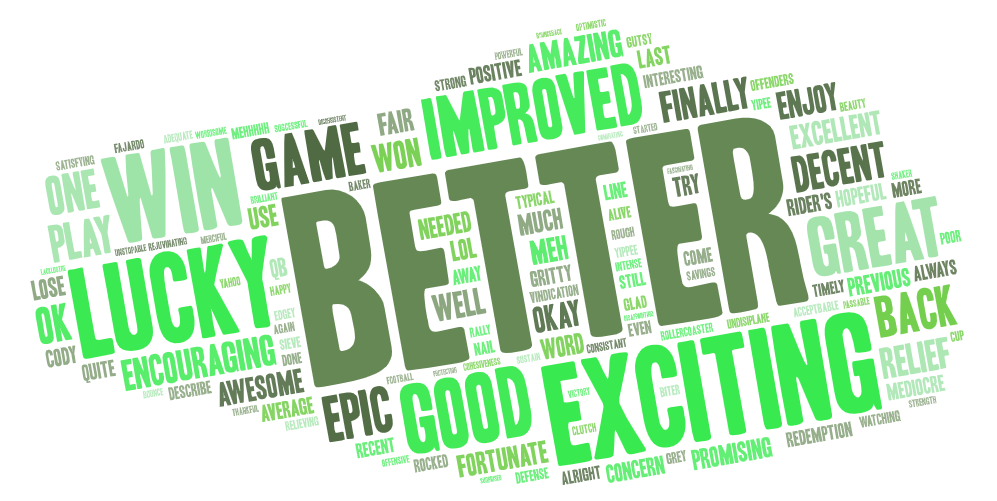 While the Roughriders snagged an all-important win in Week 12, some fans agree that the offensive line (48%), penalties (44%) and the offensive passing game (34%) still require work if they want to take these last few remaining games.
SEEING RED
Fans are still moderately concerned about the Roughriders' chances of making it to the Grey Cup this year. While the GCCI is up 53 points (from -145 to -92) from last week, the fans need to see more winning football to keep their Grey Cup hopes alive.
With the Winnipeg Bluebombers on another tare this season, will the Roughriders be able to roll through the Blue? Or will the Blue Bombers play spoiler football and try to stop the Riders from seeing the playoffs?
See what else Roughrider fans had to say in this week's Lets Go Riders infographic: