Week 18 | FATE IN OUR OWN HANDS
The Hamilton Tiger-Cats kept their playoffs alive with a Friday night win over the Saskatchewan Roughriders, whose playoff berth is on the line.
Hamilton's defence came out swinging with seven sacks and two interceptions on Cody Fajardo, and the Ticats dominated their running game, handing Saskatchewan their fifth consecutive loss of the year.
FANS WEIGH IN
We asked Roughrider fans their thoughts on the Week 18 performance by the Riders. As such, most fans cited they were "disappointed" in the result. Others said their performance was "poor" but also "exciting." Even though the Roughriders have been on a steady losing streak, the games have been relatively close, giving Rider fans a fun game to witness, yet not the results they desire.
Roughrider fans continue to agree that special teams (27%) were a strength of the Roughriders in Week 18, as well as the defensive line (26%) and the offensive running game (17%). Regarding weaknesses, Rider Nation still credits penalties (46%) as a continued issue for Rider Nation.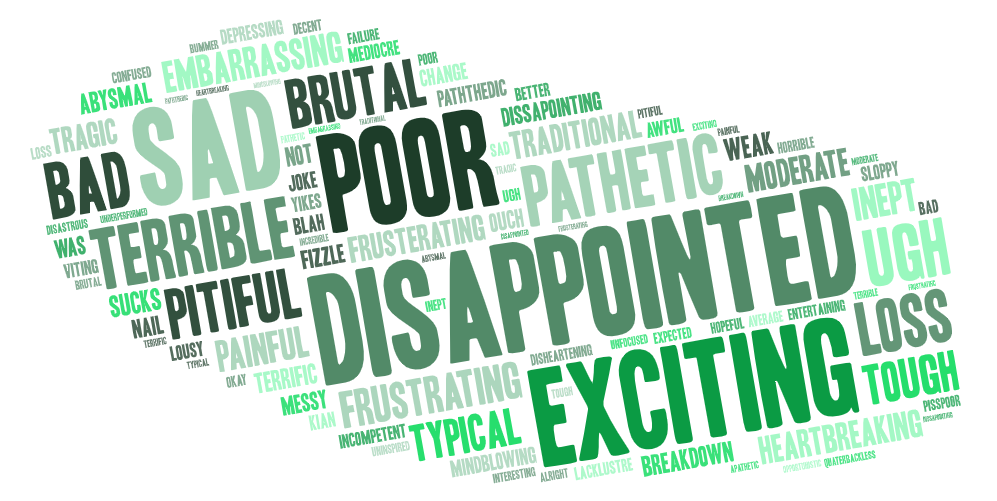 FATE IS IN OUR OWN HANDS
As the Roughriders continue to slump, Rider Nation's hopes of seeing a Grey Cup in Regina dwindle, with the GCCI reporting the lowest on record this season (-149 to -151 this week).
We are not out of this yet, Rider Nation! Our boys in Green and White still have a shot at making the playoffs. Their fate is in their own hands – let's all send positive energy their way and cheer them onto a playoff berth!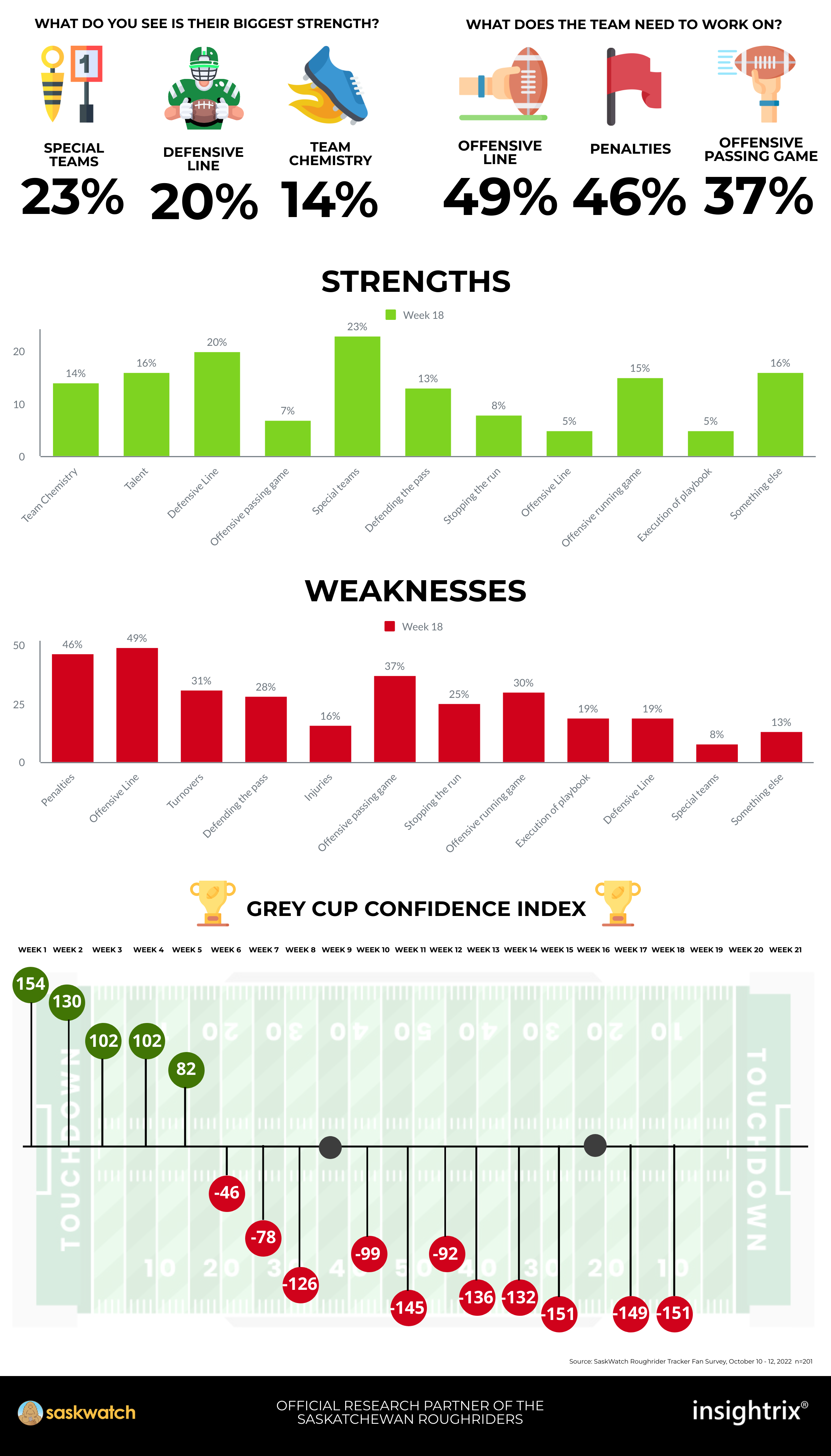 WANT TO WEIGH INTO THE CONVERSATION?
The SaskWatch Research® online community is powered by Insightrix Research Inc., a Saskatchewan-based research company.
The Saskatchewan-only community allows our Prairie residents to have their say on various issues that face the province and their local communities. By joining SaskWatch, you can participate in market research studies that interest you, including sports and entertainment brands like the Saskatchewan Roughriders.