WEEK 20 | COULDN'T GET IT DONE
A painful loss for the Saskatchewan Roughriders in Week 20 has the Riders missing the playoffs for the first time since 2016.
It is no surprise that Saskatchewan fans are not satisfied with a season-ending like this, given that the Grey Cup will be played in Regina this year.
FANS WEIGH IN
Unfortunately, with a tough defensive first half, the Saskatchewan Roughriders could not continue the momentum into the 2nd half, where the Calgary Stampeders came back in full force to extinguish the Roughrider's chances at making the playoffs.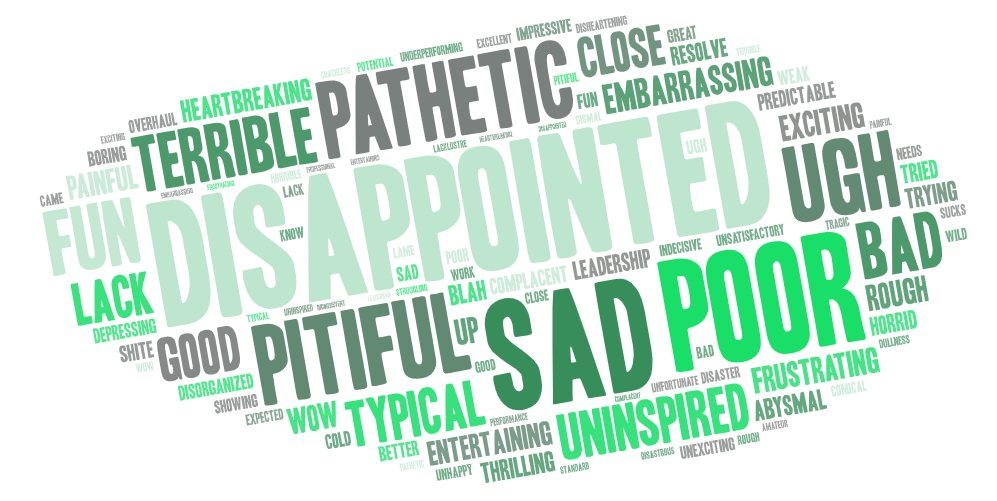 The overall sentiment showed that fans were "disappointed" with the season. Others said the season was "heartbreaking" and "uninspired."
In terms of strengths, fans said that the Roughriders Special Teams (32%) made an impression towards the end of the season. Regarding weaknesses, fans stated that the offensive line (58%) requires some work in the off-season.
So what happens now?
There are many questions for the Roughriders off-season. Since they miss the playoffs, the next regular season game holds little meaning to the standings as the playoffs have been set for the last game for the first time since 2011. It will be a critical off-season as they attempt to bounce back from a tough 2nd half of the season.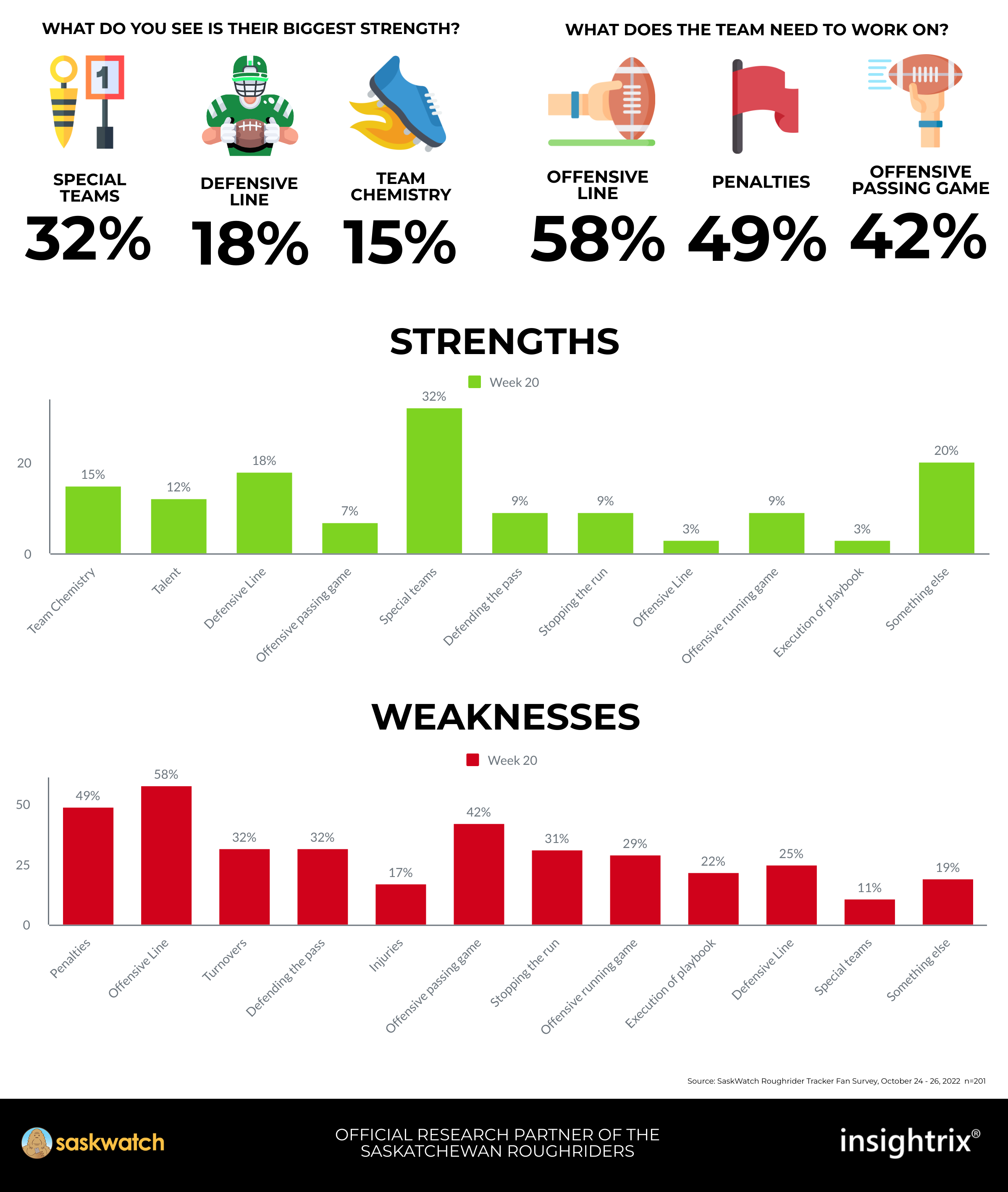 WANT TO WEIGH INTO THE CONVERSATION?
The SaskWatch Research® online community is powered by Insightrix Research Inc., a Saskatchewan-based research company.
The Saskatchewan-only community allows our Prairie residents to have their say on various issues that face the province and their local communities. By joining SaskWatch, you can participate in market research studies that interest you, including sports and entertainment brands like the Saskatchewan Roughriders.