Week 10 | WIN AGAINST THE ELKS
FANS WEIGH IN
Regardless of the back-to-back losses to the Toronto Argos, the Riders pulled out a sweet win against Edmonton.
While most fans say the game was "lucky," – others said it was "exciting" and that the Riders have "improved."
The CFL is exciting because sometimes a game can come down to the last play. Mind you – only one team can win. With the Week 10 win against the Elks, fans say that the Roughriders continue to play well defensively (43%), which keeps them close in every game!
This week, fans were worried about the Rider's offensive passing game (44%). Like weeks in the past, penalties continue to be the top concern for Rider Nation (51%), with more than half reporting it as a weakness in Week 10.
GCCI CONTINUES TO RISE
The Grey Cup Confidence Index rose this week from -126 to -99, up 27 points from the last week.
With an upcoming game against one of the hottest tickets in town, the B.C. Lions, how do the Roughriders stop their season from slipping away? Will they have a chance to play for the Grey Cup in their backyard? Time will tell.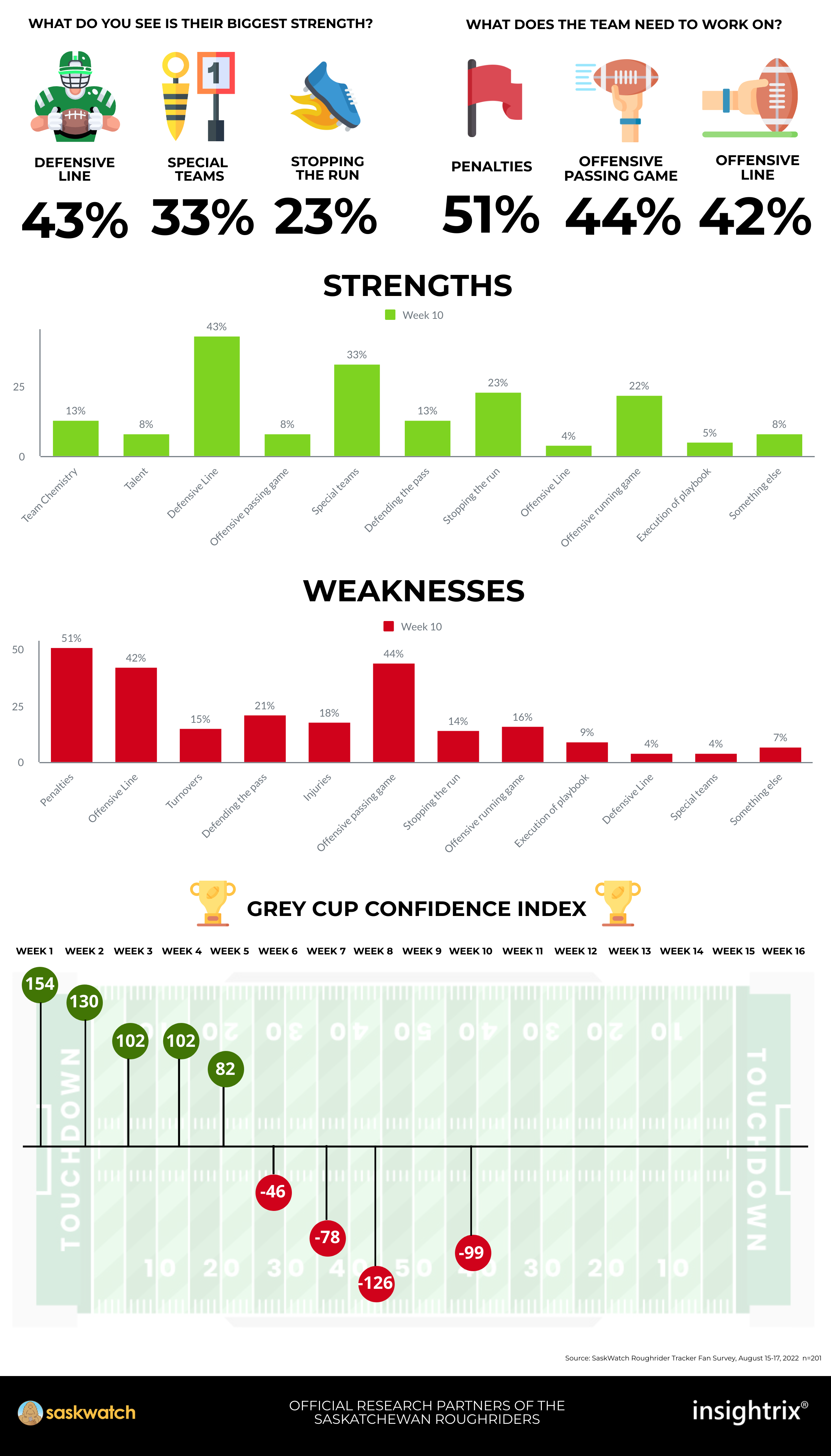 Want to put in your two cents about how the Riders are doing this year?
Discuss the coaching staff's choices, the players' performances, and anything Rider-related at LetsGoRiders.com – one of Canada's only fan analytic sites. It's free, it's fun, and it's your way to join in on the discussion.
Join SaskWatch today!