WEEK 5 | RIDERS NOW 4-1
Fans Weigh In
Thanks to a significant win over the RedBlacks, the Riders are now 4-1 while staring down a road trip before their first Bye Week.
Regarding strengths for Week 5, the Roughriders' defensive line (42%) continues to help capture that W.
For another week in a row, fans say 'penalties' continue to create issues for the Riders (56%), while some believe that the offensive line (25%) continues to struggle.
Our passionate Roughrider fans supported the win but had a lot to say about what happened on the field. Lots of Roughriders fans chimed in and said "bad penalty," "undisciplined," and "conflicting." Some fans stay reserved about their opinion of the game, as much more football is left to play. However, words like "okay," "interesting," and "good" were common.
Fans remain cautious, with The Grey Cup Confidence Index slightly dropping from +102 to +82 (-20) this week.
Check out the Week 5 infographic for more information!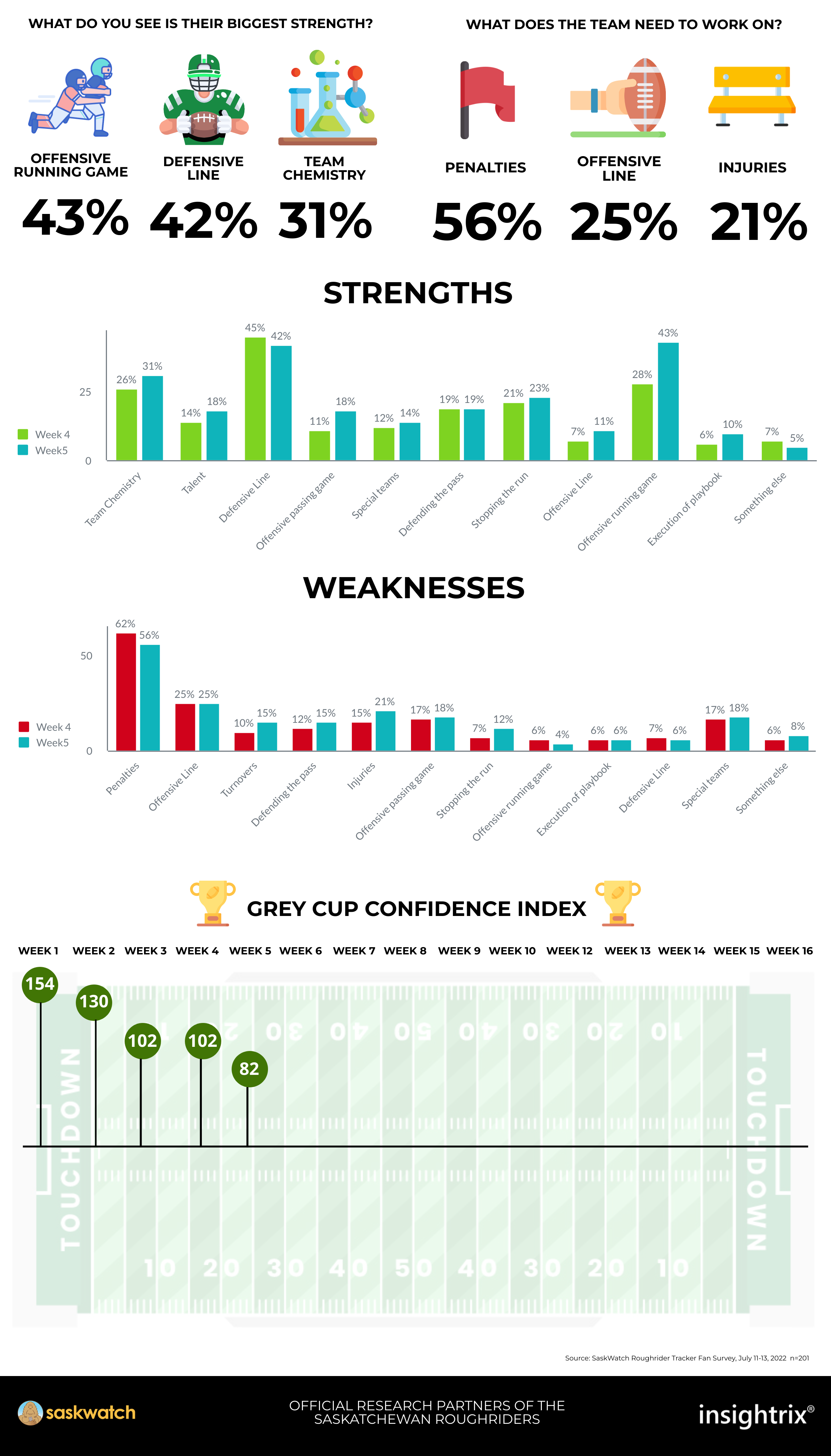 Want to weigh into the conversation?
The SaskWatch Research® online community is powered by Insightrix Research Inc., a Saskatchewan-based research company.
The Saskatchewan-only community allows our Prairie residents to have their say on various issues that face the province and their local communities. By joining SaskWatch, you can participate in market research studies that interest you, including sports and entertainment brands like the Saskatchewan Roughriders.