WEEK 6 | TOUGH LOSS
Following back-to-back wins, the Roughriders fell short with a Loss on the road against the Toronto Argos. Now 4-2, the Riders are set to redeem themselves against Toronto this weekend before their first bye week in 2022.
Fans Weigh In
For the past few weeks, fans have agreed that penalties (64%) are the Roughriders' biggest weakness this season. In Week 6, fans' sentiment changed slightly, stating the overall game was "disappointing," "frustrating," and "close."
The Riders are still off to a great start, but the Roughrider fans are not as confident in their efforts as in Week 5. As a result, the GCCI (Grey Cup Confidence Index) dropped to -46 (down 36 points from last week).
Check out our new infographic layout below: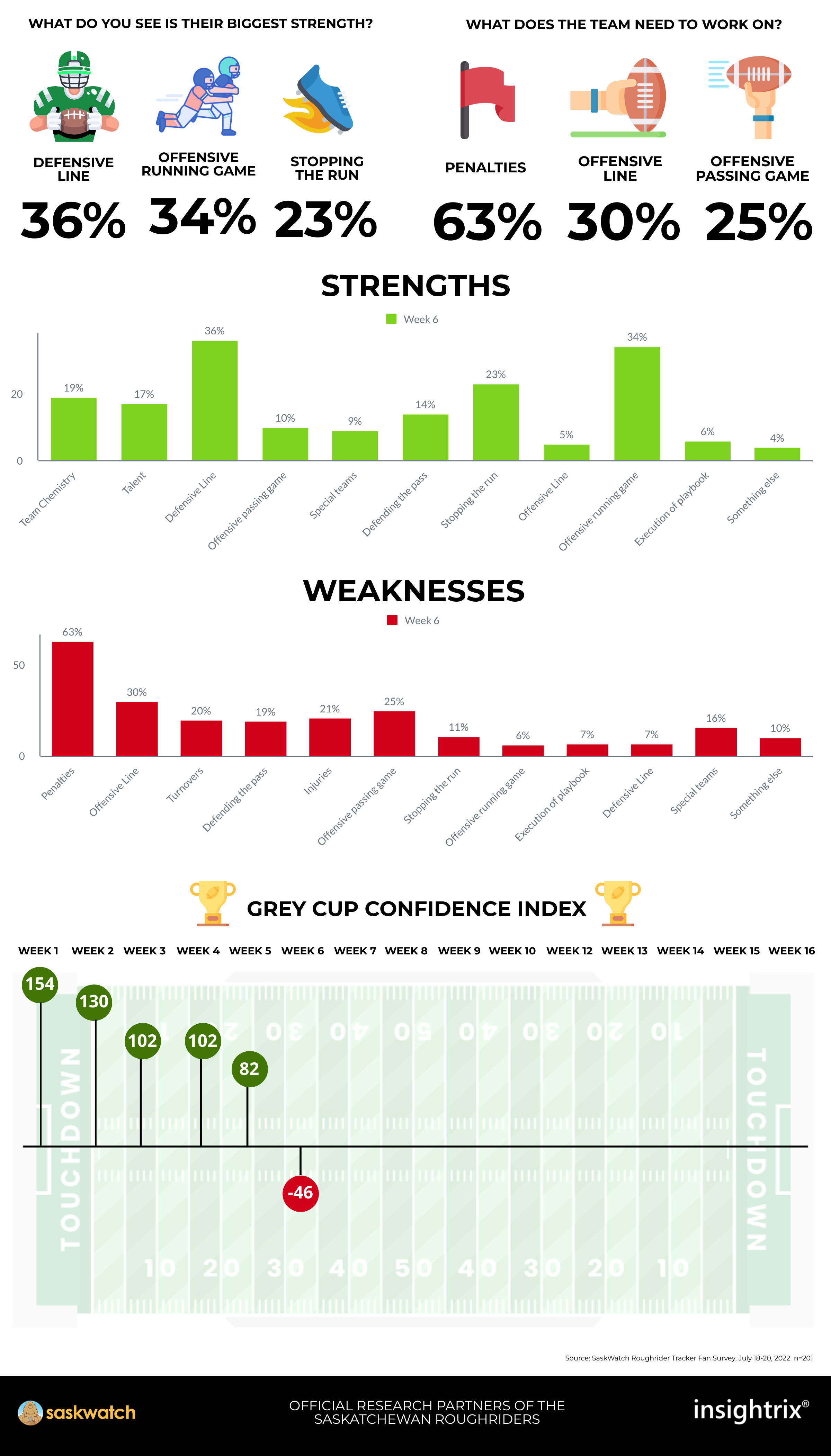 WANT TO LEARN MORE ABOUT HOW YOU CAN ANSWER QUESTIONS ON THE SASKATCHEWAN ROUGHRIDERS?
Join us to discuss the coaching choices, players' performances, and anything Rider-related at LetsGoRiders.com – one of Canada's only fan analytic sites. It's free, it's fun, and it's your way to join in on the community discussion.